nothing's better
theAbysmal Calendar began as a means to replace the Gregorian as our global calendar. It became clear that what we need is a system to mediate between calendars, rather than a single calendar imposed on everyone.
This page describes theAbysmal 13-Month Calendar, which is the most accessible starting point for this system. The rest of theAbysmal Calendar includes the following interconnected calendars:
---
Download current calendar pages:
Year 8
(Dec 21 2020 to Dec 20 2021)
weeks begin Tuesday
blank pages
Year 9~Tobacco
(Dec 21 2020 to Dec 20 2021)
coloured pages & glyphs
theAbysmal 13 Months
If you're unfamiliar with 13-month calendars, there's one key feature on which everything else depends, and it may seem a little strange at first. It might even seem like cheating. There's no rules about calendars. There's no official sanctioning body. We are free to develop them however we like, and the variety of calendars in existence are a testament to human ingenuity.
theAbysmal 13-month Calendar divides the year into 13 months + 1 day. The day is still a weekday, it's still counted, it simply falls outside of any month. This extra day is celebrated as the New Year. Imagine that the Gregorian Calendar only had 30 days in December. The day after December 30th is the New Year Day, and the day following that is January 1st. If we express this mathematically:
365 = 364 + 1
= 7 x 4 x 13 + 1
This means that each month is precisely four weeks, or 28 days.
Rather than use Dec 31 or Jan 1 as the New Year date, as some 13-month calendars propose, theAbysmal sets the New Year at Dec 21 to set it at the Southern Solstice.
theAbysmal Calendar began Fri Dec 21 2012.
Because the Northern and Southern Hemisphere are in opposite Seasons, the illustration of the Southern Year is different.
Number & Notation
theAbysmal Calendar uses a single numbering system for all measures of time from the second to the Year and beyond. Every measure begins with 0 and isn't counted until it has fully elapsed. This is the system we currently use with seconds, minutes, and hours of the day.
See: Numbering
Measures of time are only assigned positive integers. theAbysmal Calendar doesn't count backwards, as with the Gregorian's years BC.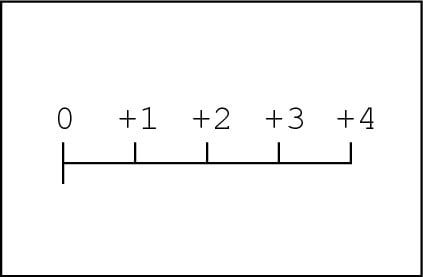 Date formats are read from left to right, largest to smallest. Measures of a day and larger are separated with a tilde, those shorter than a day use a colon.
51~12~27 23:59:59
This notation should be unambiguous:
Year 51 Month 12 Day 27 11 pm 59 min. 59 sec.
7-Day Week
365 = 7 x 4 x 13 + 1
This system uses the seven-day week as the basis by which to organize the year. In theAbysmal Calendar system, a week is a measure of 7 days. This is distinct from the seven Weekdays, i.e. Friday, Saturday, Sunday, Monday, Tuesday, Wednesday, Thursday, (at least in English).  The uninterrupted Weekdays have spread from the Jewish Calendar to be used in most of the World. Even countries that don't use the Gregorian Calendar, i.e. Ethiopia, Nepal, Iran, Afghanistan, follow the seven Weekdays. In addition to the day, the Moon, the Seasons, and Year, Weekdays are an important measure of time system for global synchronization and collaboration.
So, the week refers to a numerical period of days, and Weekdays refers to Sat-Fri.
Here's how a 13-month year breaks down:
7 days = 1 week
14 days = 2 weeks = 1 fortnight
28 days = 4 weeks = 2 fortnights = 1 month
91 days = 13 weeks = 1 quarter
182 days = 26 weeks = 13 fortnights = 2 quarters = 1 semester
364 days = 52 weeks = 26 fortnights = 13 months = 4 quarters = 2 semesters = 1 year
This organizes the year in ways that use the rhythm of the seven weekdays to harmonize with the rest of the measures. It also standardizes the month (28 days), quarter (91 days), and semester (182 days), so there's no more ambiguity as there is with the Gregorian month (28-31 days), quarter (90-92 days), semester (181-184 days).
Synchronizing the Week with Weekdays
Dec 21 is a holiday, such that the first Weekday of the year falls on Dec 22.
Because the year is organized by the week, whichever Weekday falls on Dec 22 also begins both Semesters, all four quarters, every month, each fortnight and week. Because Dec 21 falls outside the month, the Weekday that begins the year advances annually by one day.
Dec 22 2012 – Sat
Dec 22 2013 – Sun
Dec 22 2014 – Mon
Dec 22 2015 – Tue
2016 was a leap year, which shifts the week ahead by two days. theAbysmal Calendar sets the Leap Day at Jun 21 at the Northern Solstice. This means that in any Leap Year, the weeks of the first semester begin on one Weekday, the weeks of the second semester being with the following Weekday.
Dec 22 2015 – Tue Jun 22 2016 – Wed
Dec 22 2016 – Thu
Dec 22 2017 – Fri
Dec 22 2018 – Sat
Dec 22 2019 – Sun Jun 22 2020 – Mon
Dec 22 2020 – Tue
This pattern repeats itself every 28 years, however, this is interrupted every 128 years or so.
While different Peoples begin their weeks on different Weekdays, at least with this system every Weekday has equal time in every position of the week, from first to seventh.
Most importantly, because the 7-day week and the Weekdays create a beat & rhythm together, and because the calendar is synched to the Seasons, with a little practice, the calendar becomes familiar, and with a little more practice, it becomes intuitive. A big part of theAbysmal Calendar is to design a timekeeping system that's easy to imagine, so that it isn't necessary to consult the calendar on one's phone or planner or wall. With a bit of practice, you'll know what weekday 8~8~8 falls on without having to calculate it.
Below are the 13 months, numbered 0 to 12, with their Gregorian dates. The days of the month are numbered 0 to 27. Weeks begin on Days 0, 7, 14, and 21.
Imagine if anything you scheduled by week, fortnight, month could resolve themselves every month without the unnecessary confusion of irregular months, quarters, and semesters. We would spend much less time negotiating a calendar that hasn't evolved to suit our current global interdependence.
Holidays
While New & Full Moons, Equinoxes and Solstices are essential times to gather and celebrate together, the main purpose of theAbysmal Calendar is to celebrate all the New Years.
For the Now
While this is an ongoing project, my hope is that we will reconsider how the Gregorian Calendar frames our history, our thinking, and affects our behaviour.
theAbysmal is one alternative, but there are dozens more, and each has its advantages.
Time is art. Let's play.